The question of whether it is appropriate to refer a client to family mediation, where there is or has been abuse, or there are high levels of conflict, complex issues, or power imbalances, is a matter of concern for m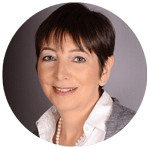 ost, if not all family solicitors.  Mediation is not appropriate in all cases, and an assessment of whether mediation is suitable is a critical part of the mediator's role at the initial meeting with the client.
Initial meetings are held separately with each client, and critically those meetings are completely confidential so that clients have a safe space to express any concerns they may have about the mediation process.  All family mediators receive specialist training in safeguarding, and the impact that abuse might have on a client considering mediation.
Hybrid Mediation, which is a combination of the civil and family models of mediation, is particularly suited to cases where there is or has been abuse, or where there is high conflict or the issues are particularly complex.  This is because the participants can involve their solicitors directly in the process.
The Hybrid Mediation process starts with initial separate meetings with the participants to discuss the issues, and to discuss how they can best be supported by their solicitors.  The mediator will then meet with both lawyers to discuss their role in the process, the information needed, and th
e format and agenda for future meetings.  A bespoke process is formulated with the support of the participant's lawyers, and can also include other experts such as accountant's, IFAs and pension advisers.
We all know that in most cases court is to be avoided at all costs.  Hybrid mediation provides a very attractive alternative to court. It is quicker.  The meetings can take place over a full day, participants benefit from being supported by their lawyers and are able to take legal advice during the process. Lawyers can draw up the agreement straightaway once proposals are reached.
Significantly, in contrast to court proceedings, Hybrid mediation helps to reduce conflict. The focus is on reaching solutions constructively, and separate confidential meetings give clients space and time to consider and explore their options with the support of their solicitors, and to focus on the outcomes that best suit their needs, and the needs of any children.
Details of mediators trained in the hybrid mediation model are available on the Resolution's website www.resolution.org.uk.
For further information please do not hesitate to contact me:
Rebekah Gershuny
Accredited Family Mediator,
Evolve Family Mediation & Freemans Solicitors
www.evolvefamilymediation.co.uk
e:info@evolvefamilymediation.co.uk
t:01923 909343