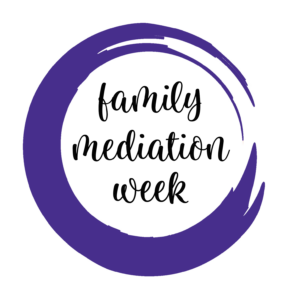 What is Family Mediation Week?
Family Mediation Week is an opportunity to raise awareness of family mediation and its benefits to separating families. Our aim is to let more people know about the benefits of family mediation and encourage separating couples to think about family mediation as a way of helping them take control, make decisions together and build a positive future for their family.
What is happening during Family Mediation Week?
Over the course of the week itself, we will be presenting webinars, publishing resources, information, blog posts, engaging in social media activity and issuing news stories to local, regional and national media explaining the benefits of mediation.