Family Mediation Council registered mediators are trained to the same high standards and follow the same Code of Practice, but come from a range of backgrounds and professions. Here we introduce you to a few mediators who describe how they came in to mediation and their experience of the role.
Thowheetha Shaah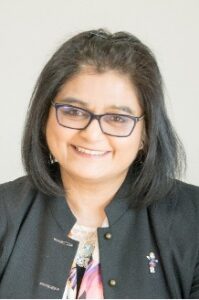 I have always aspired to be a lawyer.  It was probably all the episodes of Crown Court that I watched as a child!  I qualified as a Solicitor in 1991.  I wanted to specialise in a field of law which involved advocacy.  I dreamt of becoming a criminal lawyer, but fate had a different idea; in 1994 I found myself specialising in family law instead.  My caseload consists mainly of financial settlements for separating couples and children cases.
I qualified as a Family Mediator in 2000.  I can honestly say I have never regretted it.  I deal with all issues mediation and I am qualified to see children in mediation too.
I enjoy problem solving and the more complex the better.  My roles as a solicitor and a family mediator allow me to do exactly that.   Being a mediator is far harder than being a solicitor. However, I enjoy mediation more, because it is more challenging and personally satisfying.
Seeing a child in mediation is a valuable tool. I have seen first-hand how it can empower a child and boost their confidence.  Earning the child's trust can sometimes be tricky but every time, I have found the child has appreciated the chance to speak and be heard.
I can see the benefits of family mediation and promote it whenever appropriate.  Since 2010 I have been a legal trainer for National Family Mediation, helping them train trainee mediators.  I am, also a peer mediator trainer, which involves teaching children to mediate with their peers and acquire worthwhile skills.
Personally, I find family mediation very rewarding and I feel I make a positive difference.  I haven't given up on my criminal career though – I am also a Magistrate helping to deliver criminal justice!
James Carroll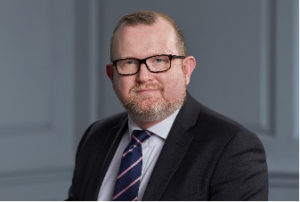 I work as a lawyer and as a mediator. When asked to describe what I do for a living, my reply is that my job is mainly about helping people to separate sensibly. That is true in all that I do – but when mediating it's at the heart of what I do. I like to share with my mediation clients that I have no agenda other than helping them find an outcome that they can live with.
I've been working as a lawyer for 20 years and mediating for 15 of those. I enjoy many aspects of my job, but when mediating I feel like I have the privilege of being invited into the inner circle of a family, who open up and share with me what they are going through, and what they need to move forward with their lives.
I've had many memorable moments in mediation – but they rarely come from bitterness or anger. Those moments happen but they are often just an expression of hurt and anxiety. Rather the moments that stand out come about when there is a genuine moment of acceptance, acknowledgment and even sadness at something coming to an end but in a way that, at its best, can also invoke compassion and kindness.
Mediation though isn't 'fluffy'. My practice involves all types of family relationship, commonly though families who have complex finances or other structures. Mediation can be as forensic and involved as any other process. The difference is that true mediation is about working together – not apart. I use the analogy that (whatever the set-up of the room or zoom!) we aren't on different sides, we are on the same side, and together we are just trying to agree an outcome to much needed, but sometimes challenging, decisions.
Christine Parker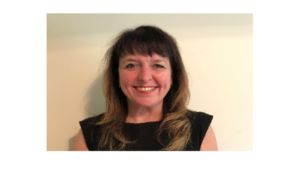 I am an accredited family mediator working in cases involving children and financial matters.  I am also qualified as a child consultation and professional practice consultant.  I have my own practice and mediate primarily in the areas of Nottinghamshire, South Yorkshire and Lincoln and I am contracted with the Legal Aid Agency.
Prior to qualifying as a mediator in 2008 I had over 12 years' experience in family law and family court and my knowledge is helpful to those engaging in mediation and supporting them with my understanding of the court processes, legal costs and the wide-ranging options which participants can consider in mediation. I have also worked for over 10 years as a volunteer for Citizens Advice as a generalist advisor.
I feel it is important for participants to have a safe environment where they feel they can express freely their issues and concerns and have the opportunity to be heard and understood in the knowledge their conversations are private and confidential and they remain in control of their own personal circumstances.
Family breakdown is a difficult time for everyone including extended family members and reaching an agreement for the future without the necessity of a court decision can be more effective long term for everyone rather than a court-imposed decision.
Attending mediation aims to assist clients reach decisions they consider appropriate to their own family circumstances and to communicate with one another now and in the future to attempt to reduce the scope or intensity of disputes and continued conflict within the family.
Summera Kauser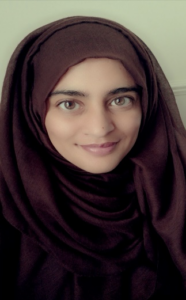 I completed my LLB (Hons) Law degree and was called to the Bar in 2012. For a number of years as a litigation advocate, I practised many aspects of civil law, representing clients at County Court hearings across the UK. In 2014 I trained as a civil and commercial mediator and since 2016 I have been working at Community Accord based in Bradford. I am an accredited mediator for Special Educational Needs and Disability as a member of the College of Mediators and the Civil Mediation Council. I have practiced as a mediator since 2018 and I predominantly work as an SEND mediator. In December 2019, I trained as a family mediator with LADR Training, I am currently working towards accreditation with the Family Mediation Council and I am a member of the Family Mediators Association.
Through various forms of education, experience and the wider need in my community I was inspired to become a mediator. Being familiar with the litigation process coupled with the drawbacks seeing how protracted and costly litigation was deepened my drive to assist parties in coming to a favourable and fair settlement. In recent years I have seen there has been a growing need for assisting parents and children to resolve disputes in a non adversarial setting. I enjoy working with clients using a collaborative approach and it has been rewarding to support families in finding lasting resolution.