This is Family M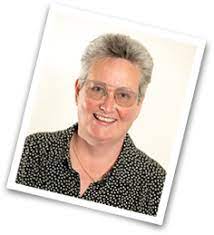 ediation Week – a week dedicated to promoting family mediation to sort out any child or financial issues resulting from the breakdown of a marriage, civil partnership or cohabiting relationship.  The President of the Family Division and Lord Wolfson are totally on board with mediation to resolve such issues given they kicked off the week by speaking at the week's launch event. Lord Wolfson noted that unless there are safeguarding concerns mediation should be the default option for those separating. It has the full support of the Ministry of Justice (MoJ), as Lord Wolfson said, 'no ifs and no buts'.
The MoJ has put its money where its mouth is. They were pleased to announce a further £1.3m towards the Mediation Voucher Scheme. This means that they will have spent £3.02m (plus admin costs) on the £500 max Voucher Scheme to date. The couples (and possibly grandparents etc) that qualify are those who:
Have a dispute relating to a child
May also have a financial dispute
Have attended a MIAM (not funded by the Voucher Scheme)
The mediation is undertaken by a Family Mediation Council Accredited mediator
469 such mediators are involved which is 67% of the total mediators.
There is no financial eligibility, unlike legal aid. (NB Legal Aid for Mediation is still available).
The scheme started with £1m in March 2021 and has been extended more than once given its popularity.  We except over 7,000 vouchers to be issued in its first year.
Of those cases which have concluded:
77% reached a conclusion in whole or in part;
48% of clients would not have used mediation had it not been for the scheme.
I can only think that many cases have avoided court, which is still struggling because of COVID.
The scheme is operated by the Family Mediation Council, its member organisations are The Law Society, Resolution, The College of Mediators, National Family Mediation and Family Mediators Association.  Representatives from each group have been part of an ongoing sub committee meeting every 2 weeks to monitor the scheme and ensure its success. I have been honoured to represent the Law Society.  Big thank you to the administrators of the scheme who have done a sterling job being responsive to all the mediators involved in the scheme.
Don't delay considering this option, as we estimate that this money is likely to run out by the end of March 2022.
Jo O'Sullivan
O'Sullivan Family Law
Member of The Law Society Family Law Committee